Annapolis Painting Services FAQs
Many of our customers have questions about our painting services, which is why we've created this detailed list of FAQs. Here, you will find answers to the most common questions we receive. Of course, you should feel free to contact our friendly team if you don't find the answer here or need more details.
General
Our company has been in business for more than 30 years. We're a part of the local community and have received very positive comments about our work. By selecting Annapolis Painting Services, you're choosing a solid and reliable company that is in it for the long haul.
Unlike some competitors, we only use legal U.S. residents that are trained, screened and experienced painters on every job. While we respect the hard work of local day laborers and recognize that some do excellent work for local individuals and businesses, we believe that it wouldn't be possible to achieve the consistent quality that our company has become famous for without carefully choosing crew members that have extensive experience in house painting and can commit to upholding our high standards. As our crew works together regularly, they're able to deliver superior results and quality every day. Many of our team members have been with us for several years and are proud to work for a local business that has grown to become a champion in the residential painting sector.
Yes, so you should have no problem communicating with our crew if ever it is necessary. We also designate a project manager to act as a supervisor, who will be your primary point of contact.
Annapolis Painting Services is fully licensed and carries the necessary insurance coverage to protect customers and crew members in the event of an accident. Whenever a homeowner hires a contractor for any type of project, they should always verify that they have insurance and any required licenses or certifications for the work they're hired to perform.
Services
Besides the standard interior and exterior painting jobs, we can perform waterproofing, gutter cleaning, cabinet refinishing, deck restoration, plaster work, ceiling fixtures, drywall repair, pressure washing, floor coating and more. If there's anything you need not listed here, feel free to contact us and ask. Annapolis Painting Services crews have done work for residential, commercial and industrial clients and are familiar with the best techniques to use in order to guarantee the superior results that each customer deserves.
Certainly. We can help you make design choices and give you advice on color selection. Our company has painted homes for thousands of different clients with unique tastes. Whether you've already got everything planned out from start to finish or want input from a professional, we can help. After all, we also want to make sure that your home looks great.
Yes, every estimate is 100% free with no obligation on your part. You will receive an accurate and reliable estimate so that you know how much you can expect to pay for your project. As an honest painting contractor, we're fully transparent about our prices, so you won't have any surprises about hidden fees or deal with annoying salesmen that try to sell you services that you don't need done in your home.
We've been doing exterior painting for as long as we've been in business. Whether you need the interior or exterior of your home painted, you will get the same premium services that you deserve. Of course, we can also take on a project that involves both.
Paint
We believe that to get quality results, you can't use cheap supplies. This is why we always use the best quality paints on the market. If the job requires it, we will use a special type of paint suited for the type of surface being painted.
Many of our customers who have a preference for a particular type or brand of paint, especially if they have extensive experience with home renovation themselves. We will happily use your own paints if you prefer.
Paint is a group of emulsions made up of pigments suspended in liquid. Paints used today are made out of a variety of compounds. Some of them are optimized for specific uses, such as residential, commercial and furniture paints.
Paints used on new and existing buildings are sometimes referred to as "architectural coatings," although this term is rarely used outside of the industry anymore. Before 1950, the majority of paints used on the interior or exterior walls of a building were oil-based. Some advancements were made in the industry during this time period, which resulted in quality water-based paints becoming more affordable and popular among individuals and industry professionals. Today, the vast majority of paints used in buildings will be water-based. One may still find oil-based paints, but they tend to be used for specific applications, such as to paint furniture items. Water-based paints offer many advantages compared to their oil-based counterparts. They're a lot easier to clean off rollers and brushes. They're good for the environment too. Oil is a volatile compound and gets released into the atmosphere as the paint dries. It reacts with sunlight to form smog, which had become a concern in big cities 40 years ago. Water-based paint doesn't have this problem and complies with all clean air and environmental guidelines.
The American paint and coatings industry has over 800 companies providing a wide range of products. This include common house paints, but also industrial and specialty coatings that are used for road markings, as well as to paint ships and oil rigs. Many standard house paints are made in the USA. We're proud to support our local industry and use many products made right here at home.
You may check the recommendations issued by the manufacturer while planning your project. As a general rule, a coat of exterior alkyl primer is used before two coats of acrylic latex paint produces a superior result that lasts longer. Paint adheres better when exterior primer has been applied to the hardboard. It also helps seal the material from the elements, thus preventing deterioration as it gets exposed to moisture and water on a regular basis.
You can determine the type of wood you're dealing with by sanding some exposed wood until it has an almost new appearance. If it has a reddish color, or a gray one if exposed to the sun, it's usually cedar or redwood. Pine will be quite soft and look yellow. If you're not sure that you got it right, don't hesitate to ask us when we visit your home for your project consultation. Our experts can recognize the various kinds of wood and will tell you which type of paint will work best with it. If you don't have the right paint, don't worry, as we will bring ours.
We understand that surfaces painted with calcamine paints can be chalky. We deal with this issue by using household cleaner to remove as much chalk as we can, followed by rinsing. Our painting professionals then apply a primer specially formulated for chalky surfaces. Two coats of paint then complete the job.
We understand that new stucco surfaces require skill and the right products to get the best results. For this reason, our experienced painters will first use a primer designed to handle a high pH, then apply one of the best quality paints designed for exterior use.
Project Specifics
Annapolis Painting Services has over 75 crew members at our disposal to better meet the needs of our customers. This allows us to meet almost any kind of deadline you may have. Over the past 30 years, we've had many customers who need a job started and completed very quickly. Don't hesitate to give us a call to find out what we can do to help. We will give you an honest answer depending on which services you need and the size of the project. In any case, you can be sure that we will make every effort to meet your deadline.
We offer a 100% satisfaction guarantee and strive to perform the best paint job you can get. If you notice a problem with work we've done for you, call us to report it and we will correct it. We take great pride in being a professional painting company and want every customer that hire Annapolis Painting Services to be happy.
This will depend on the nature of the work you require. In most cases, the work will be done in 1 or 2 days. In rare cases, such as if your project is very elaborate or you have a large property, completing all the work required may take a bit more time. Our painters are able to work in a highly efficient way without cutting corners that would compromise the quality of the job. When you receive your initial consultation, you will also get a detailed timeline for the completion of your project. This allows you to know how your entire project will move forward.
The number of workers assigned to a job will vary depending on the scope and size of the job they're doing. Once you get your estimate, we will be able to give you a more accurate answer to this question. In any case, we always assign the right number of staff to each project, so that the work is done efficiently and rapidly.
Flexibility is something that comes naturally to us and we will work with you to accommodate your schedule to the best of our abilities. We can arrange for a crew to be sent on a weekend if you have a tight schedule.
Miscellaneous
As professionals, we take a lot of interest in anything new which affects our industry. We read industry publications and attend various classes or seminars on a regular basis. While the basics of painting haven't changed too much in centuries, there are sometimes new developments being made in the business, like new or improved work tools, new paints that offer unique advantages in some applications or new methods to get a certain kind of job done more efficiently.Our goal is to do the best job possible while offering affordable prices. We carefully evaluate anything new to see if it can be truly beneficial to both us and our customers. Our company founder and management team have decades of experience doing all kinds of paint jobs, so we know that just because there's a new kind of paint out there, it doesn't always mean it will be the best choice for all projects. We always work with the best materials, tools and supplies to do the job you hire us for, whether it's something that your grandfather would use or the latest scientific breakthrough.
Annapolis Painting Services has been an industry leader for more than 30 years and we want to keep serving our customers for a long time. Unlike certain painters that operate out of a van and just want to make some profits for a few months, before getting bored of it and finding another trade, we understand that quality service is more than just throwing paint on your walls. When you hire us for the first time, we want to create a relationship so that you keep coming back to us whenever you have other painting needs in the future.
Annapolis Painting Services is a company that has always valued its customers, which has resulted in them spreading the word about the quality of our services to their friends and neighbors. We're involved in the local community and industry, as we have a true interest in keeping local homeowners and businesses happy with what we do for them. Even though our business has grown exponentially since it was first founded, our customers will never be made to feel like they're just a number. Everyone gets the personal attention they deserve when we work for them.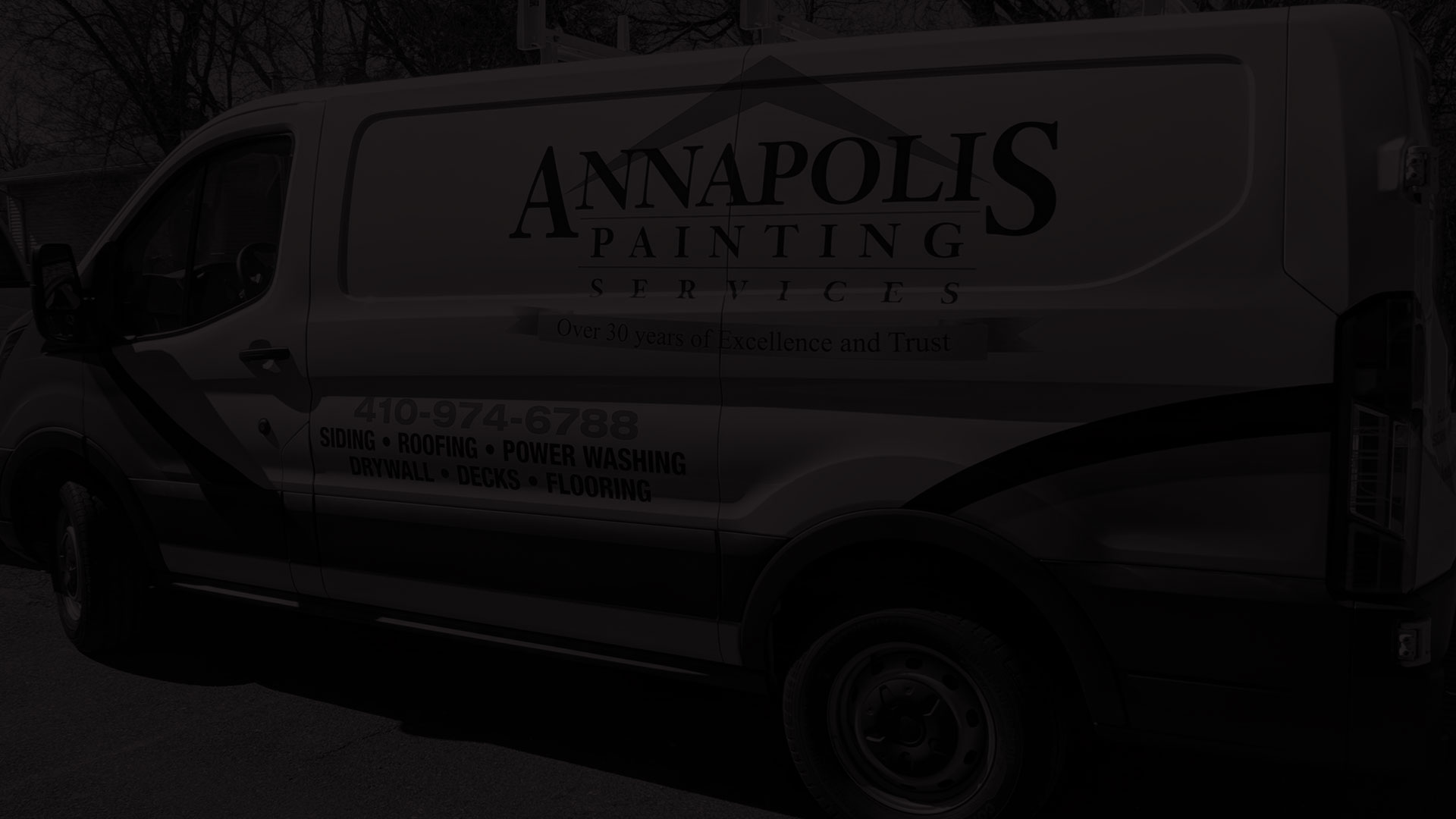 We Are Ready For Your Projects! Give Us A Call Today!