Painting Testimonials And Reviews For Annapolis Painting Services
Annapolis Painting Services sets the highest standard in service and customer satisfaction. Below you'll find some of our customer reviews from local residents and commercial clients who have hired us for painting services and more.
Rob & Brad scheduled our first meeting right away and gave us a very competitive quote for the work in a time frame that worked for us. The hardwood floors and new tile look amazing…our 30 year old home now has the much needed updates to make it look like a new home
We've had APS doing extensive work both at our home and at our office building. They do excellent work, and are neat, clean, and fairly priced. They also are very responsive to calls and emails. They will be hired again.
Your guys did great work and so I posted the following review on YELP for your company. I wanted to pass it along to you. My ex had used these guys and had a good experience so I decided give it a try when I bought a new house. Made appt & salesperson showed up on time and gave me a quote on the spot with a reasonable price. Carlos and his crew showed up on time the day of the job and did excellent work! Responsible, polite & courteous. The thing that impressed me the most was their attention to detail…getting every little crack, blemish, etc…great clean lines where ceiling meets the wall. Even impressed with how meticulous they were with the clean up at the end of the job…vacuuming, taking all trash and wiping everything down. Carlos also did a great job of keeping in touch with me thru the 3 days of work. Kept me informed by phone & text, and always asked if I had any questio ns. They were also very flexible when I decided to change a color after one floor was done…they were very willing to work with me. Highly recommend them and would definitely use them again…money well spent. Thx guys!!!
We are so thoroughly pleased with the work that was completed today in our front foyer and also on our bathroom ceiling! Victor and his reliable crew left my home impeccable. Their attention to detail and obvious knowledge of their craft was quite apparent. I remain awestruck that Victor was able to match the paint on the wall with such exact precision – having no old cans or any information to use in assisting him. It looks incredible. I was nervous that without an exact match, the walls in the great room, just opposite of what we were painting in the foyer, would look out of place. No worries remained after I saw that they were able to provide an exact match! My husband and I both appreciate the meticulous execution of their work and the outstanding result. It was a true pleasure to work with Victor and his crew at Annapolis Painting and I look forward to having them back again to complete painting projects in other areas of my home. I will not hesitate to recommend Annapolis Painting services to others that are in need of having outstanding painting projects completed in their home as well. Thank you for meeting and exceeding my expectations!
We went with Annapolis Painting Services because they were the most responsive of the three companies we received estimates from. They were the middle price though all of the prices were competitive and within 15% of each other. It was Pat Donnelly's responsiveness to my questions along with generally good reviews that decided it for US. As for the work, they arrived when they were supposed to, happily worked around our work shift schedules and took care of my two minor punch list items without complaint. Most importantly they did a really good job staining the place. If there is an uneven spot anywhere in the work we haven't found it. Their crew apparently knows wood siding. As for the rest no shrubs were damaged, no overspray found and, most importantly, it looks good. My only minor quibbles were not reinstalling the gutter downspouts back into the drains correctly and breaking a piece off a plastic window molding. Replacing the molding was a nonissue and, to be fair, they probably would have corrected the downspouts if I had asked. But they really should pay a little more attention to details like that given the otherwise excellent quality of the painting work.
From the moment we made contact with your people out on the job through mt assess our requirements, everybody at Annapolis Painting was friendly and professional stress free and clearly understood. The teams that showed up for both the full exte1 were always punctual, very friendly, and highly skilled professionals. From power w, cedar siding, through wall and carpentry repairs inside, the guys from Annapolis Pair visit from an interior consultant to assist my wife in choosing colors, and your stops l progress and to see how we were doing through it all were most appreciated. The crews working at our house did so with minimum impact on our daily lives. Th and clean-up, they were a welcome sight arriving each day. The quality of the work w appearance of our house and the resulting feeling of pride and satisfaction we have is Annapolis Painting team put into every aspect of this extensive project. We could not be happier with our choice.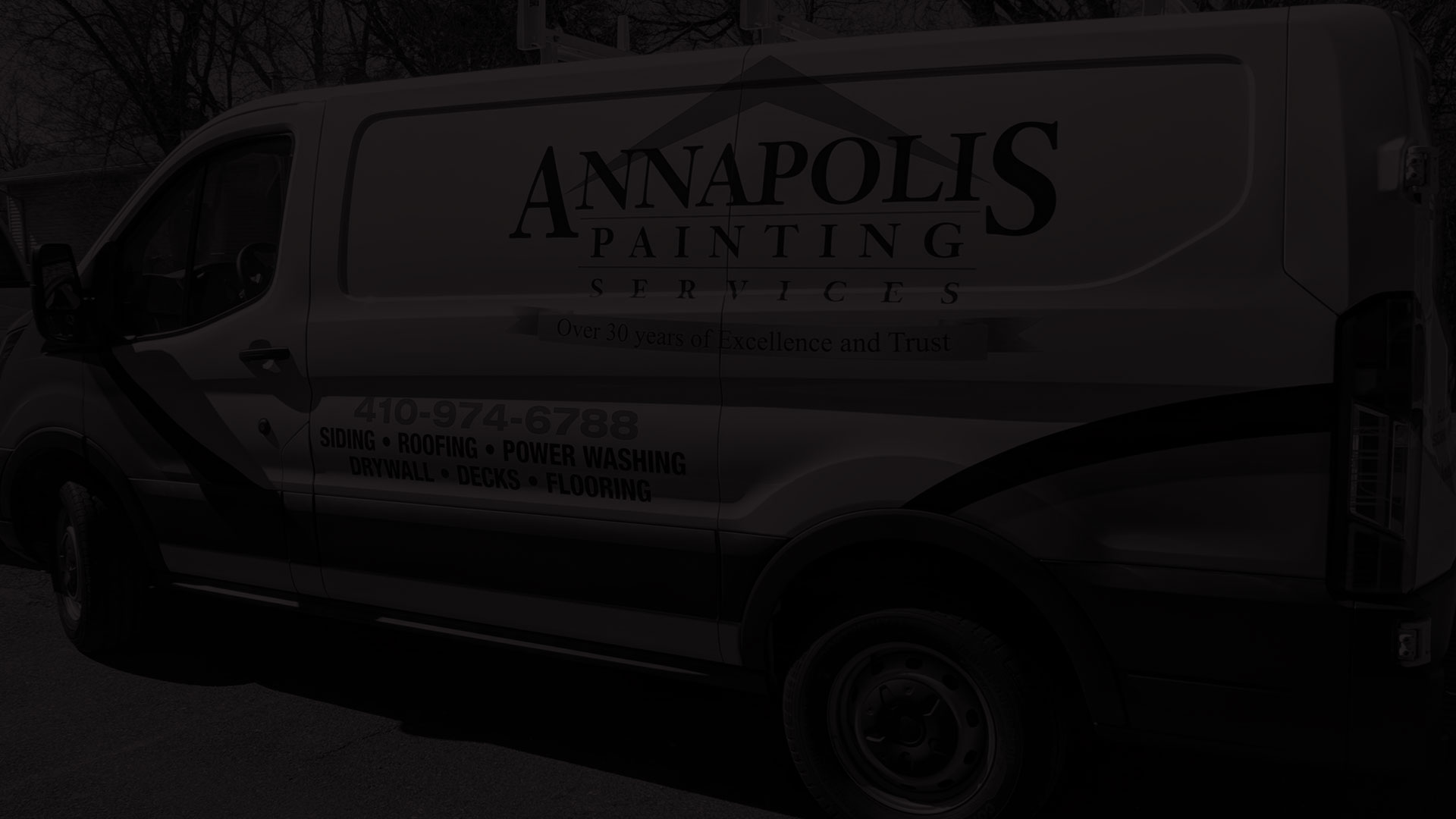 We Are Ready For Your Projects! Give Us A Call Today!